Landscaping 101 – Part 1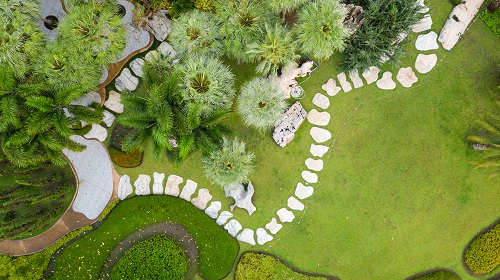 Imagine sitting at a window, chilling out and glancing out into your garden. That is a scene that should give you pleasure. The question is, does it do so and if it does, how much? Can the landscape that surrounds your home be made even better? And what kind of difference will it make to both the exterior and the ambiance that it radiates into the indoor spaces? To know whether some landscaping will give your home, inside and out, a facelift and make it a more attractive place to reside in, the best course of action is to contact a professional landscaping company. But before you do that, it's a good idea to have an overall concept of what you want for your improved landscape.
Before you begin thinking about the landscape, you should understand what landscaping entails. Landscaping is not just sod services, pruning shrubs or using a sod installer.It is the process of making physical alterations to a defined area of land to improve it, either in practical or aesthetic terms. In other words, while putting in new flower beds is landscaping, so too is building a patio or putting in an in-ground pool. Now that the concept of landscaping is clear, how do you begin applying it?
---
Also Read: Professional Landscaping Is NOT Expensive
---
What Do You Want/Need?
The first step is to know what you want the open area for. Do you want a place for the kids to play? Do you want an area of serenity for chilling out? Or do you want a place to entertain that suits your style? Perhaps you have more than one need and if so, you need to think about either dividing the space or creating a multifunctional area.
What Do You Have Now?
Once you know what you want, you need to look at the available space. There are 2 key factors to consider. Firstly, how much space do you have for landscaping? Even a small area can be beautifully landscaped, but the planning and concept must take the space availability into account. Also, consider the climate. What will you be doing out in the open in summer and what will the place be used for in winter? You don't want a yard that can only be of real use for just a part of the year.
Look at the Big Picture
Whatever your landscape concept is, it must mesh with the home it surrounds and the neighborhood it is in. A landscape that does not add to the exterior appeal of the house at its center will have a jarring impact. One that clashes with the look of the neighborhood will appear to be out of place.
---
Also Read: Who is a landscape designer and why you need one?
---
Be Open to Change
It's great to have your ideas on what you want for the landscape, but it is wise to be open to change. Your landscaper will have a lot of ideas and concepts to present to you. Consider them all and adopt the ideas you like irrespective of whether it means making slight alterations to your concept or getting a complete makeover to what you had imagined.
In the next part of this blog, we'll look at some of the landscape features you could consider. Then, you will be ready to have an informed discussion with your landscaping professional.